Gucci Guilty Gucci Guilty Intense, Gucci Guilty Black Gucci Gang Gucci Gang Gucci Gang
1 Gucci Guilty (Sep 2010)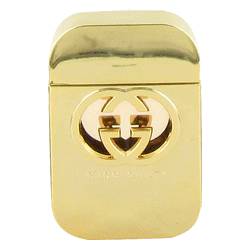 Mandarin, Pink Pepper, patchouli and amber,  If you live in a hot climate, this one is not one for extremely hot or humid situations.  So when its 100d outside, do not chose this fragrance.
Right from first spray this opening is stunning, and awesome.  A little smidgen of powder.
You can really pick up the pink pepper lilac from the start.  Lilacs are the pale or pinkish white sometimes violet flowers.  Lilacs are Euro Asian Trees in the Olive Family.  Fragrant pink and white blossoms and love, this has a touch of Chloe Love as well.  Very nice fragrance and created for the masses, many like to judge a fragrance from its first spray within a minute this one will sell itself.
2 Gucci Guilty Black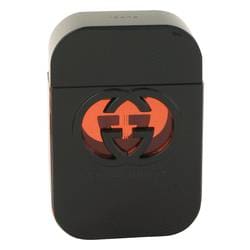 This entire Gucci Guilty Line is Provocative.  Spray it on and it takes a life of its own.  Brave, Bold, Brazen and ready for each and every explosive encounter. Ready for the World.
The base is Pink Pepper, Patchouli and Red Fruits, it is addictive and intoxicating. It makes you crave more. This is Voloptuous as well, Very very sexy.
Golden entwined Gs is this cool bottle. Who does not like the Gs? I love them.
Normally Gucci products are represented with the green and red white stripes to signify Italy, but this time its Luxury.  Black Perfection. Red Glass for women.
Patchouli Smoky, Berries scent. I love this so much and I highly highly recommend this one over the other Guiltys, but all are good, this one is just stronger and darker. Love it!
3 Gucci Guilty Intense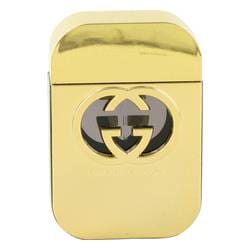 This the exact same as the original formula, but if you know me yet, I love my formulas Intense on most brands, not all of them, most.  Its more powdery, stronger and this one lasts much longer as well, but for a price of the intense blast at first it can be over powering to the untrained nose. 
Here they put an excessive dose of the Pink Pepper Lilac formulation that they love in the guilty lines.   What exactly is a pink pepper?  I never see the pink pepper at resteraunts?  Pink Pepper is actually pepper derived from shrubs called  Shinus Mole.  Aka, Peruvian Pepper Tree.  Also called Bourbon Roses.  Pretty Cool huh?  Its also lighter than regular pepper.  Lilacs Symbolize love and Innocence(opposite of Guilty),  Purple Lilacs for Love and the White Lilacs for you innocents.  Maybe they can call it Gucci Innocent, naaa, not provocative enough.  A sexy fragrance which has Superman Longevity, tons of Compliments and Decent projection.
Get Discounts & Videos
Join our mailing list to receive the latest news and updates from our team.